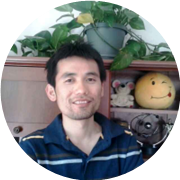 Since 2007, we have provided network services for Chinese factories and small/medium-sized foreign trade enterprises. We have more than 3,000 customers, more than 500 customers have cooperated with us for ten years.
"We mainly provide English and Chinese website solution and marketing plan for factory,manufacture,industry and foreign import and export trade company.  "
Our business is focused on website marketing and we take pride in our ability to cater to the specific needs of small businesses and manufacturers. While there are many website design companies out there, we specialize in providing affordable, DIY, and customizable solutions that meet our clients' unique needs.
Our services are designed to help businesses succeed in the digital age. We specialize in Chinese language website solutions that are tailored to the needs of manufacturers and small businesses. We understand that having a strong online presence is essential for success in today's world, and we are committed to providing our clients with the tools they need to thrive.
At our core, we believe in delivering high-quality services that are both affordable and customizable. We work closely with our clients to create DIY solutions that enable them to take control of their online presence. Our team of experts is always available to provide support and guidance, ensuring that our clients achieve their desired results.
We are passionate about what we do and are committed to helping small businesses and manufacturers succeed. We believe that our success is measured by the success of our clients, and we strive to exceed their expectations in everything we do.
Thank you for considering our services. If you have any questions or would like to learn more about how we can help your business, please don't hesitate to get in touch with us.
If you have any question,please contact us.