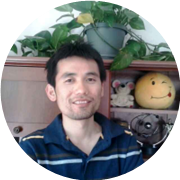 Since 2007, we have provided network services for Chinese factories and small/medium-sized foreign trade enterprises. We have more than 3,000 customers, more than 500 customers have cooperated with us for ten years. They have reliable and stable products.
"Quality is More Important than Price"
Before 2019 July,We mainly provide English website solution and marketing plan for factory,manufacture,industry and foreign import and export trade company in China.Now we want to expand our service worldwide.  
If you have any question,please contact us.